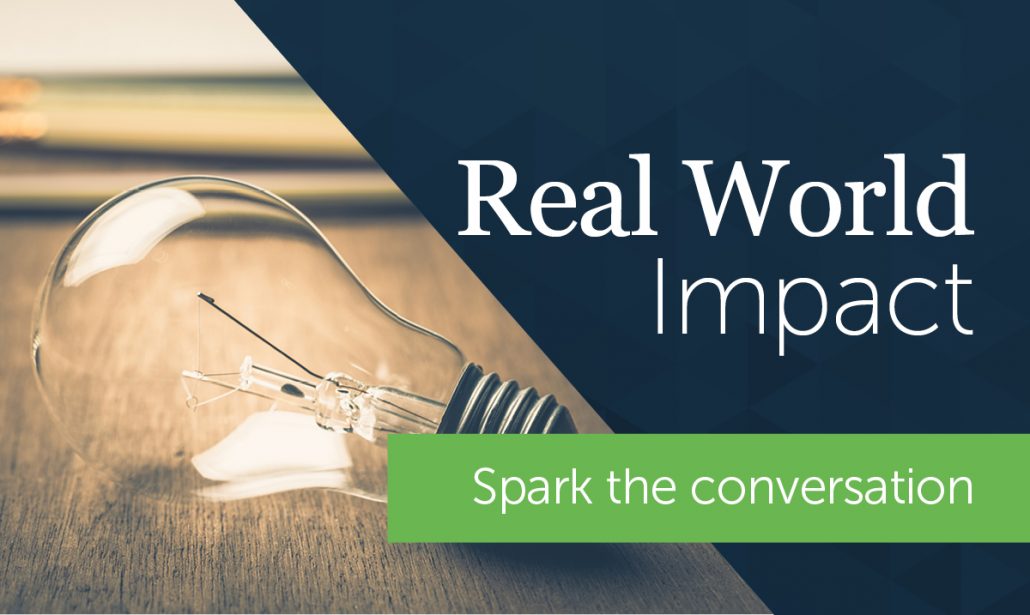 Our first Real World Impact blog has been published! A huge thank you and well done to Dr. Lianne Taylor, Founder of Rootbind who wrote about the Impact Women's Network in light of emergent theory. Her blog post is entitled "Female Success – norm not anomaly" and in it she writes:

"Impact Women's Network (IWN) captures the zeitgeist by showing the impact of women in the workplace and provides a different type of platform for women who are changing lives and business.  This is an exciting time to be a female leader because there are several different types of leadership being currently defined.  The state of flux we face today means that individual differences are being desired and minority voices amplified.  Dominant masculine models of leadership are changing and merging with distinctly individual, Eastern, feminine qualities which include collaboration, intuition and empathy – though not exclusively." Read the full blog

Could you be our next Real Impact blog contributor at emeraldrealimpact.com?
If you want to make a real contribution to the real impact debate, we'd like to hear from you!
Contact Dr. Lianne Taylor
Our partnership with Emerald Publishing on the 'Real Impact' blog is designed to help bridge the gap between academic research and its application in the real world, covers all elements of the real impact debate. It an opportunity for Impact Women to add their voices to global debates instead of being spoken for.

Impact Wednesday as part of Intensifying Impact 3rd October
Creating Impact Through Investment ++
Impact Wednesdays are held the first Wednesday of every month. For this month only, Impact Wednesday will be part of our anniversary conference Intensifying Impact and will included facilitated networking followed by lunch. Details of speakers, venue and times via the 'Book' button below.
If you are not joining us to celebrate in person, please take the time to reflect on our potential impact. We're now a network of over 110 impactful women. Think of all the things we can do to drive positive change! Do let us know your thoughts on the sorts of impact that we could (should?) be driving in 2019. Let shima@impactowmensnetwork.com know what you're passionate about, committed to changing, your visions of a 'better' world. We always want to hear what's on your mind!
The Impact Women's Network: Harnessing the power of enterprising women to drive positive change. Know someone who shares our vision and passion for driving change? Share this note and the button below with them!
https://www.rootbind.com/wp-content/uploads/2018/10/Real-World-Impact.jpg
717
1200
Rootbind Admin
http://176.32.230.50/rootbind.com/wp-content/uploads/2016/07/Rootbind-Header-Logo.png
Rootbind Admin
2018-10-08 11:36:26
2019-05-29 14:41:46
Real World Impact – Spark the Conversation